Dear Parents, I am taking this opportunity to thank you for your ongoing support of the Cedarville School District. Your child's education is of primary importance to us and our commitment is to provide your child with educational experiences of the highest quality. In order to carry out this commitment, school and district administration have worked together to acquire the best personnel for our classrooms who are qualified to care for and supervise children deliver quality instruction. This announcement is to notify parents of any teachers using an Additional Licensure Plan for the current school year.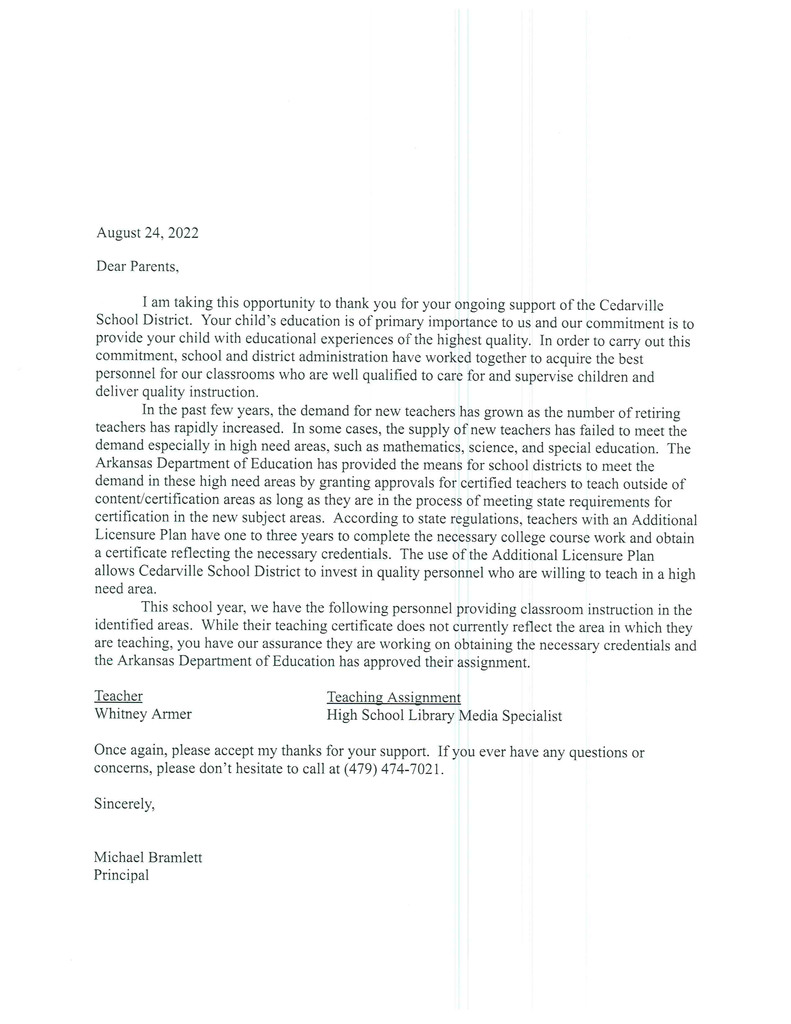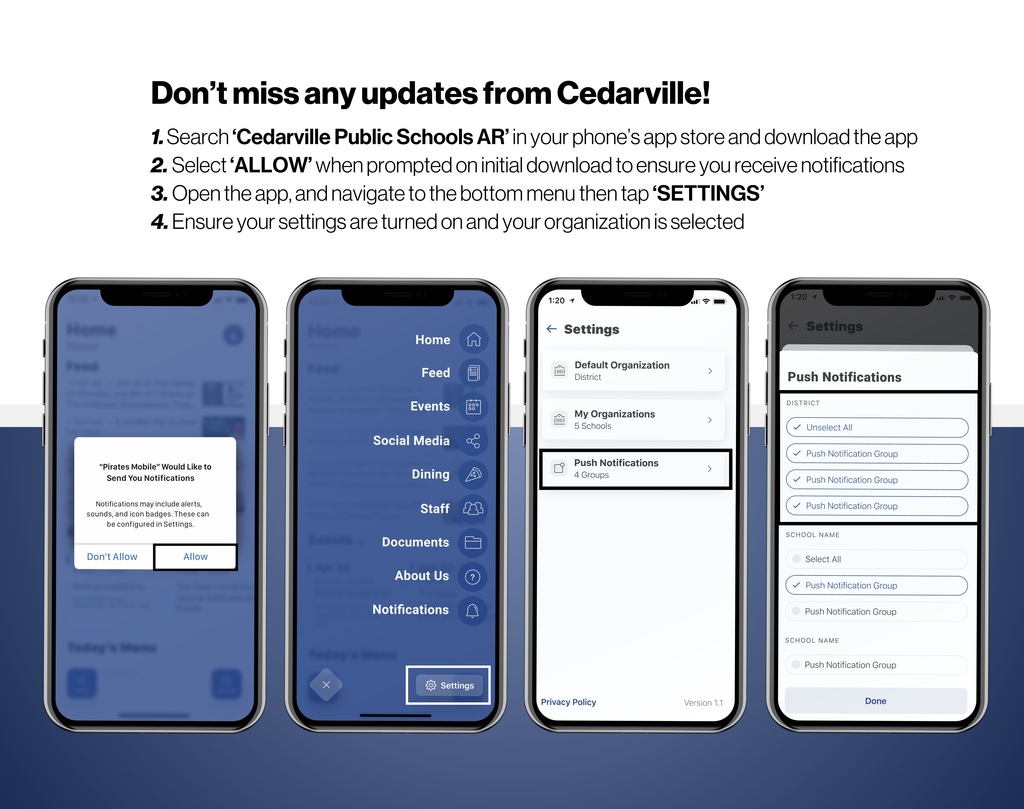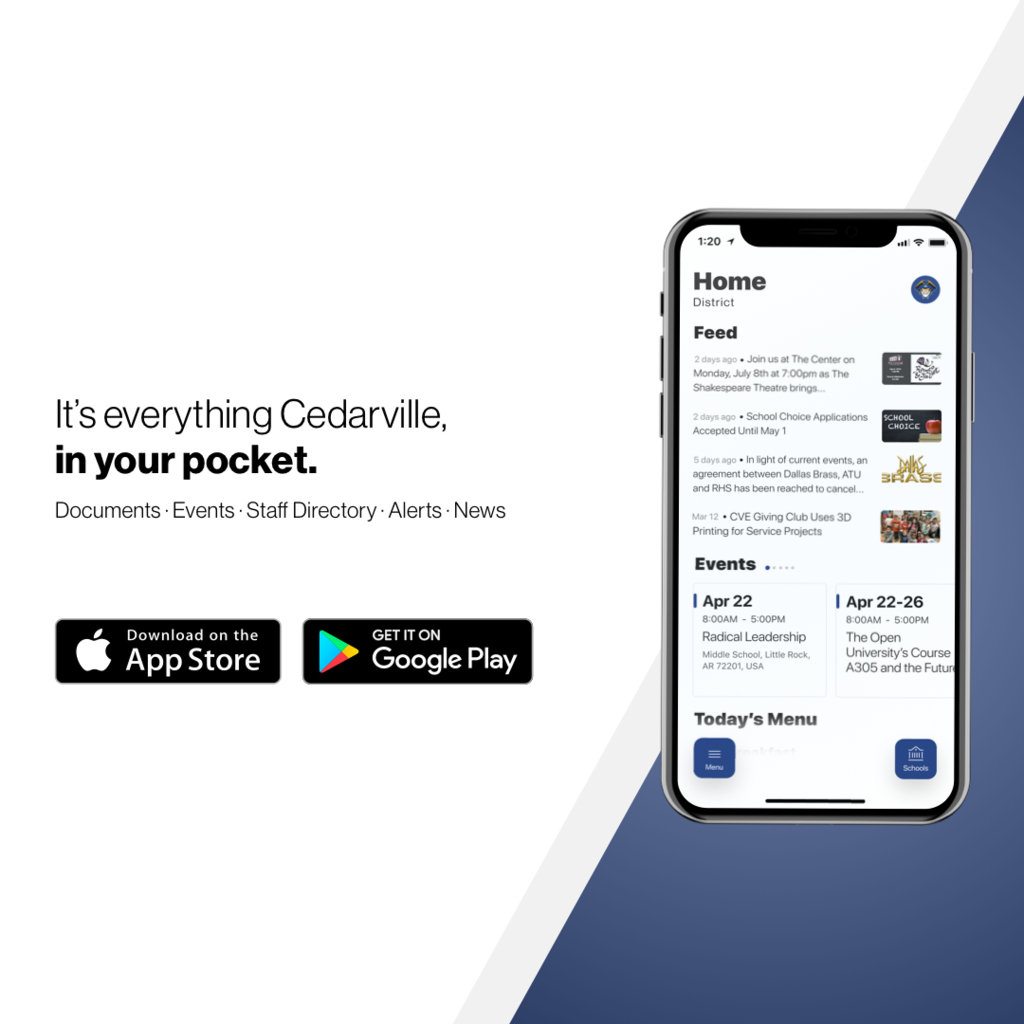 Cedarville School District is now accepting School Choice applications. The deadline is May 1st. Applications can be obtained on the ADE website, the superintendent's office, or by clicking on the link below. What is the difference between Public School Choice and Opportunity School Choice? Please click on the School Choice FAQ link for more information. SCHOOLCHOICEFAQ SCHOOLCHOICEFORM

Congratulations to our Junior High Girls Basketball Team!!! They went 16-4 on the season and finished up as undefeated conference champions!!!