Summer break begins tomorrow! We hope everyone has a restful break! Please be aware that students who have not returned their Chromebooks OR their chargers will be charged a $20 fine. Parents and guardians, please check with your student to make sure they have done that (Chromebooks AND chargers). We will have summer school for students who need to recover credits beginning on June 6. Please contact the counseling office for details. See you in August, Pirates! #PPRD
Congratulations to the 2021-2022 Cedarville High School Teacher of the Year, Mrs. Treva Rice! Did you know… Our 2021-2022 CHS Teacher of the Year is a graduate of Cedarville High School who began her career with Cedarville Schools as a registered volunteer cheer coach in 2011? From there, Treva was hired as an Academic Life Coach, then promoted to Distance Learning Facilitator in 2018, then Virtual Learning Coordinator in 2020. This past summer we all cheered Treva on as she earned her teaching certification in the area of Business! Treva's story is almost as amazing as she is. We are so lucky to have her! #PPRD #TeachArkansas
Got questions? We've got answers! Tomorrow is Parent-Teacher Conference Night from 3:06pm to 6:06pm. Come visit with your child's teachers! #PPRD
It's ACT Aspire Week! Freshmen and sophomores need to be sure to get a good night's sleep and arrive at school by 7:45. Juniors and seniors have late arrival at 9:30am all week. Please go straight to the cafeteria for breakfast when you arrive. Those upperclassmen who have to be at school early will report to the gymnasium. Thank you for helping our Pirates do their very best on the state assessments! #PPRD
CHS and CMS buses will be loading buses to go home at 12:15. Please make arrangements to pick up your child when school releases at 12:15, if they are not riding a bus. Stay safe, Pirates!
It's time for the monthly Captain's Call! March is a SUPER busy month, so be sure to check out the newsletter to stay on top of the exciting events at CHS. #PPRD
https://www.smore.com/0rz18
Reminder: No school tomorrow, February 21, 2022.
Cedarville High School is pleased to offer free tutoring in the mornings and afternoons beginning Tuesday, October 19! No need to sign up in advance, just report to Mrs. Armer's classroom or Mr. Willems's classroom according to the schedule in the image. We look forward to helping you succeed! #PPRD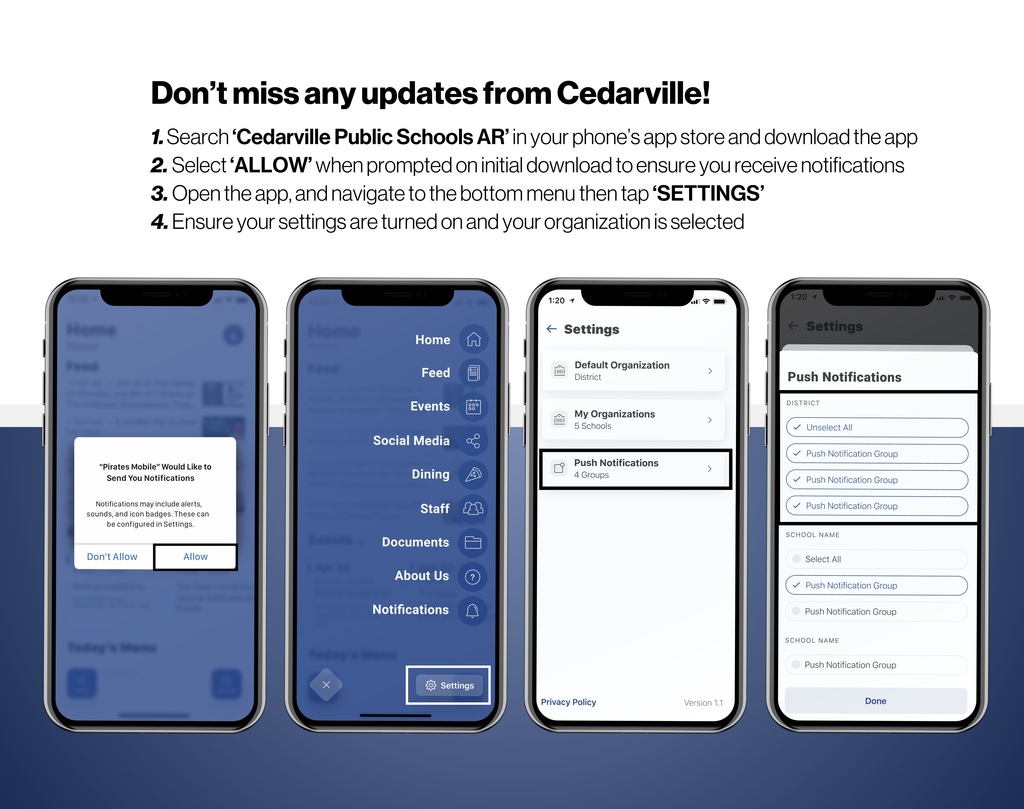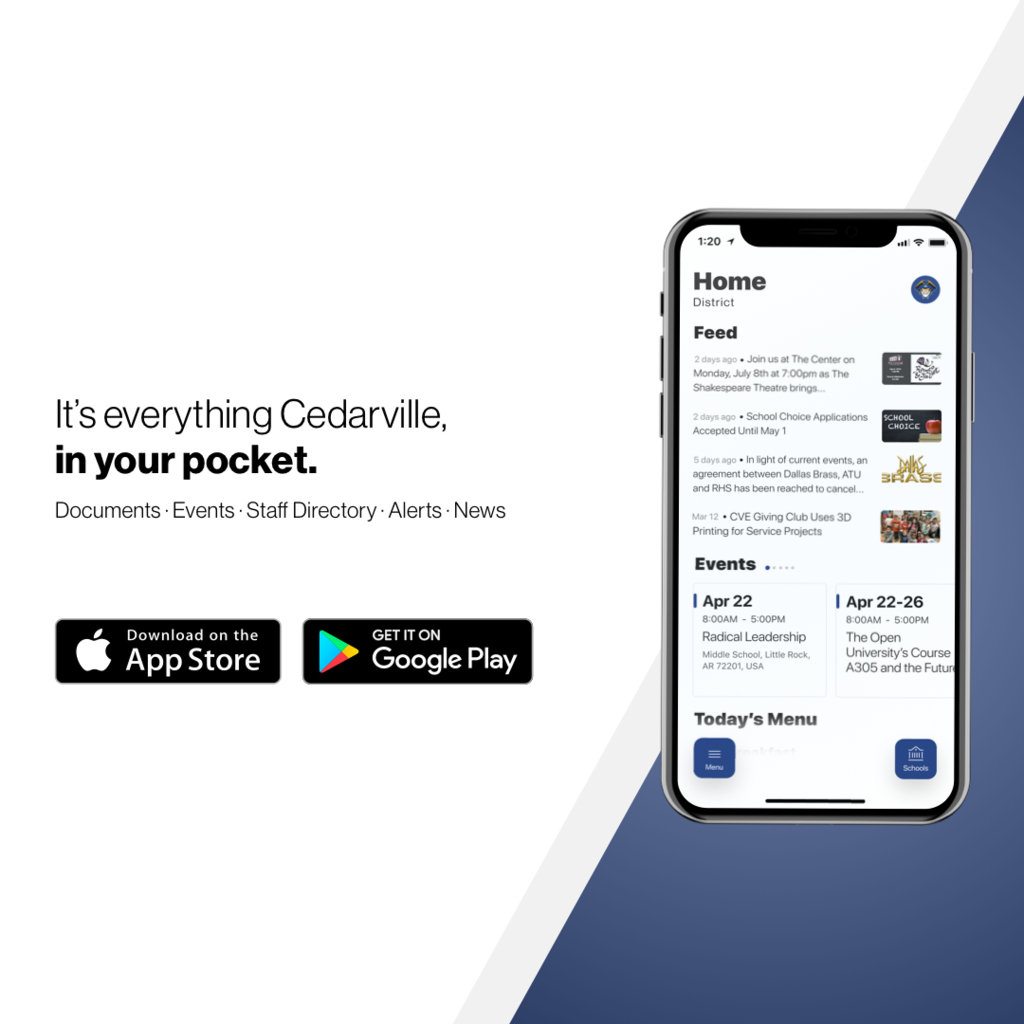 Cedarville School District is now accepting School Choice applications. The deadline is May 1st. Applications can be obtained on the ADE website, the superintendent's office, or by clicking on the link below. What is the difference between Public School Choice and Opportunity School Choice? Please click on the School Choice FAQ link for more information. SCHOOLCHOICEFAQ SCHOOLCHOICEFORM

Congratulations to our Junior High Girls Basketball Team!!! They went 16-4 on the season and finished up as undefeated conference champions!!!